Custom Pricing Breakdown Sheet
CUSTOM LABELED PUCKUPS
$45 Set-up fee on all orders.
PRICE BREAKDOWN FOR CUSTOM GRAPHIC PUCKUPS
up to 49   Custom PuckUps or less…$8.99  per PuckUps
50-99   Custom PuckUps…$8.75 per PuckUps
100-199 Custom PuckUps…$8.50 per PuckUps
200-299 Custom PuckUps…$8.25 per PuckUps
300-499 Custom PuckUps…$7.75 per PuckUps plus
500-999 and up Custom PuckUps…$7.40 per PuckUps
999 and up Custom PuckUps…$7.00 per PuckUps plus
Individual packaging with note card inserts are an additional 0.40 cents per PuckUps
CUSTOM ENGRAVED PUCKUPS
NEW!  Starting at 13.99 each – Custom engraving has several variables like Run Time on the CNC Machine, Complexity of the graphic, number in the order.  These are simply stunning and nobody but PUCKUPS has this ability!  Please inquire.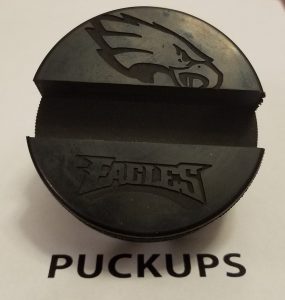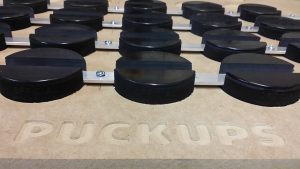 PRICE BREAKDOWNS FOR ORIGINAL PUCKUPS WITH NO GRAPHICS  – SUBTRACT 1 DOLLAR FROM THE CUSTOM BREAKDOWN TABLE ABOVE