Hockey Puck Cell Phone Holders…Awesomely Indestructible!
 PuckUps are unique cell phone holders, custom made from official 6 oz. solid rubber hockey pucks. Our phone stands are designed for all Smartphones, even in most cases! This is simply the most indestructible cell phone holder you will ever buy. We dare you to break it! You could even run a PuckUps over with a car and it would not break. No tougher stand exists! They are perfect for use at your favorite sports bar or restaurant, in your man cave, at the office, on the nightstand, in the kitchen, out in the garage, in your hotel or dorm room, or anywhere you want to stand up your phone. When you're sitting at your favorite bar or at your desk, don't let important calls, texts and e-mails go unanswered… with PuckUps you will have the peace of mind of staying connected while unwinding! Stay connected with your social media too.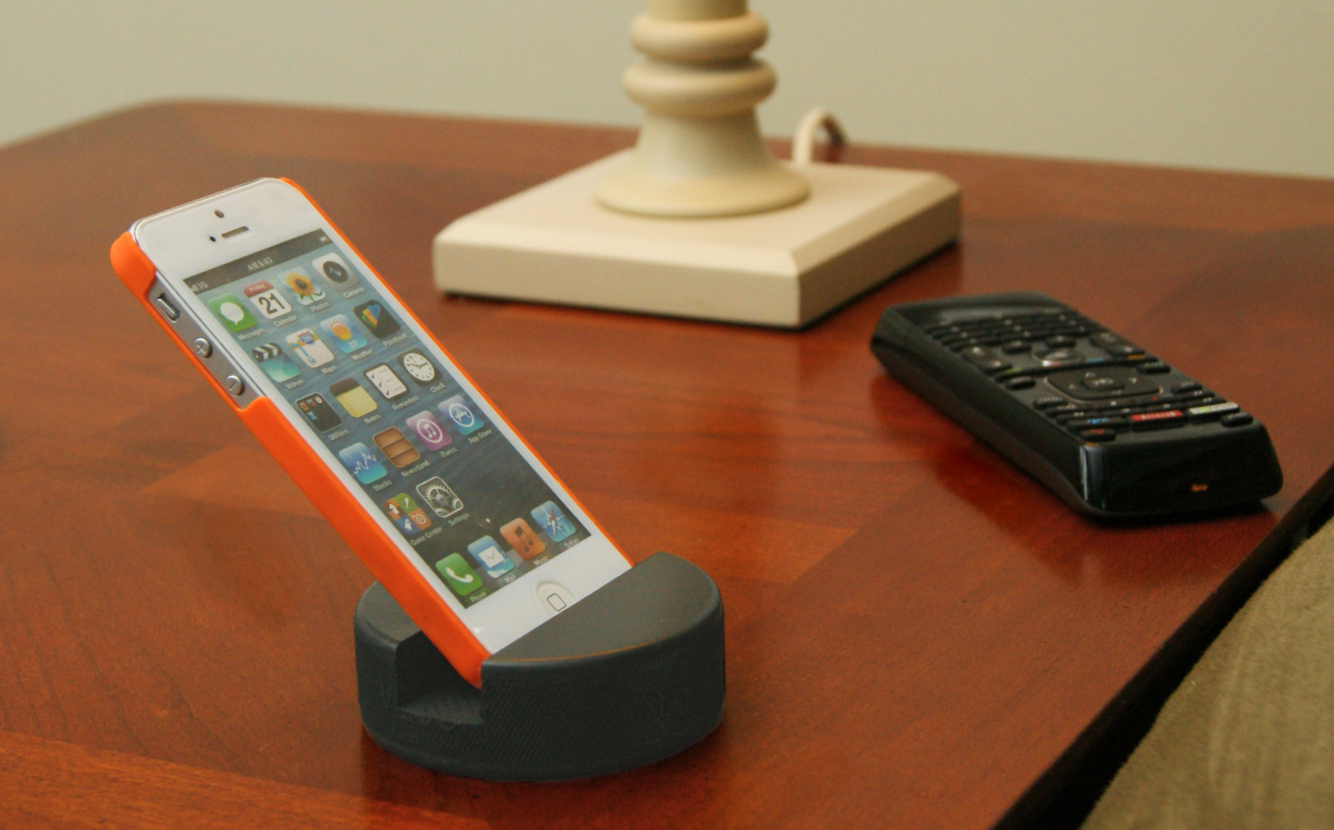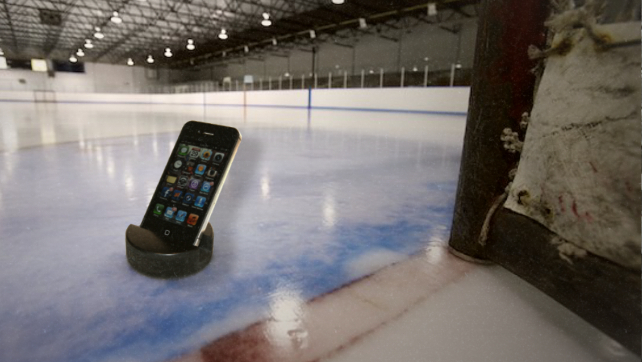 Get it up!  Keep it up!  
Use PuckUps at home, in the office, or take it with you. Use it by the pool or at your local bar.  PuckUps are waterproof and nearly indestructible!  Slide PuckUps into your pocket or toss it into your purse as you head out to watch the game. PuckUps makes a great conversation starter!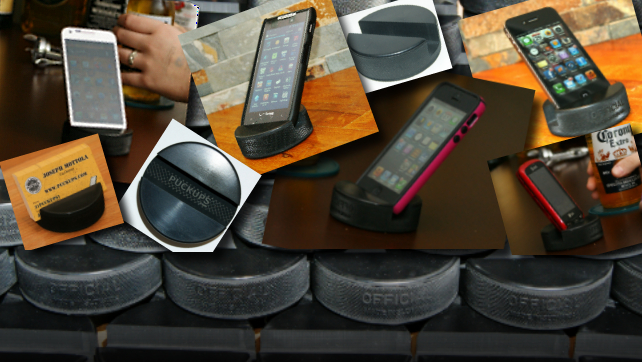 ---
The SKINNY – the next generation of PuckUps!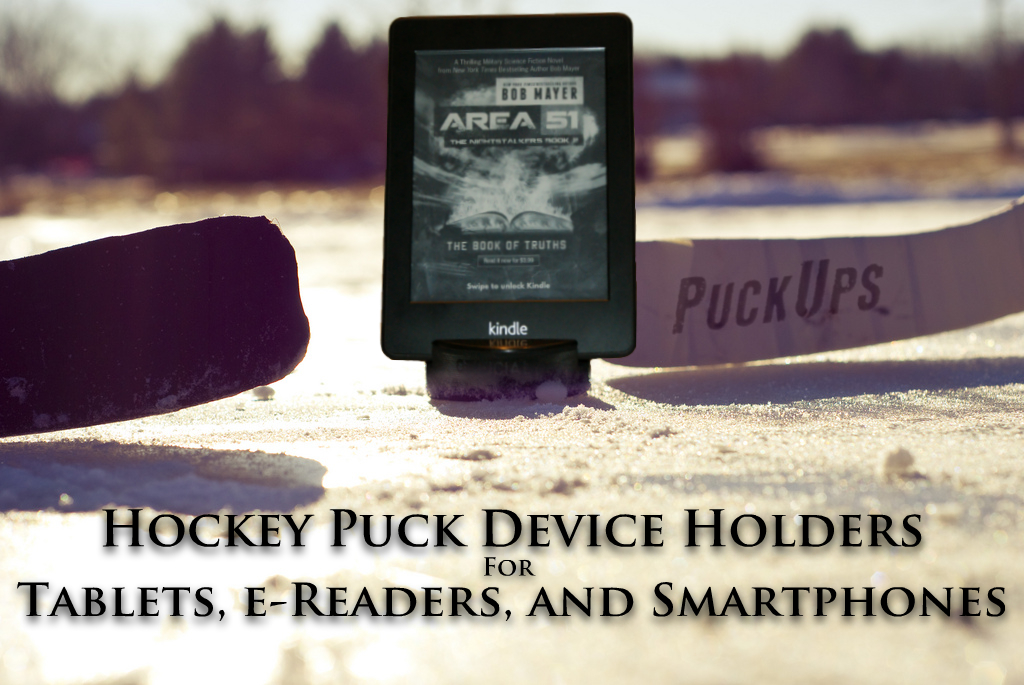 Our newest member of the PuckUps product line is called the Skinny its a Hockey Puck device holder specifically designed for Tablets, e-Readers, and of course Skinny Smartphones like the new iPhones and Androids.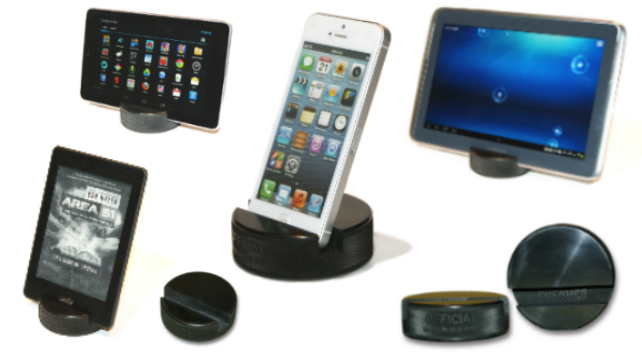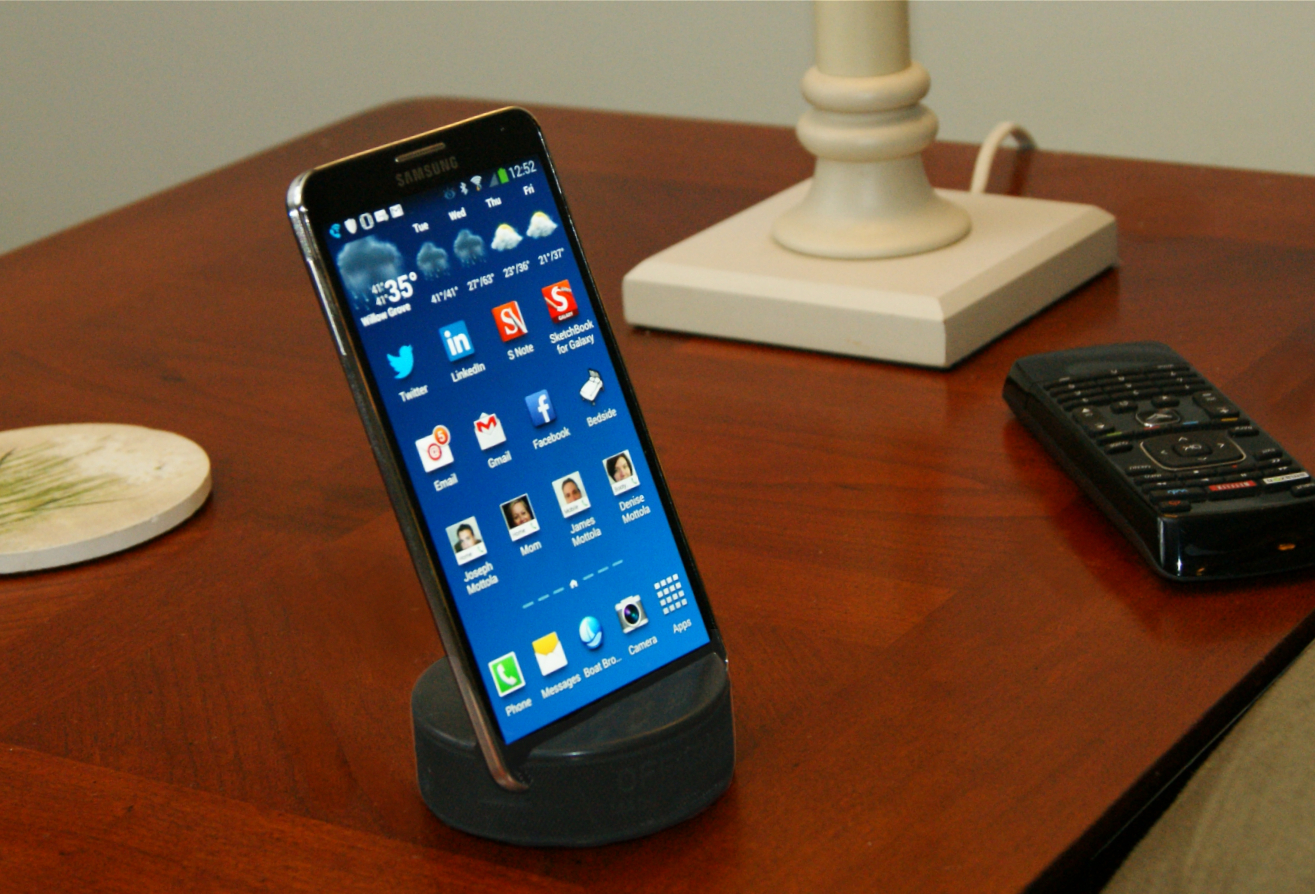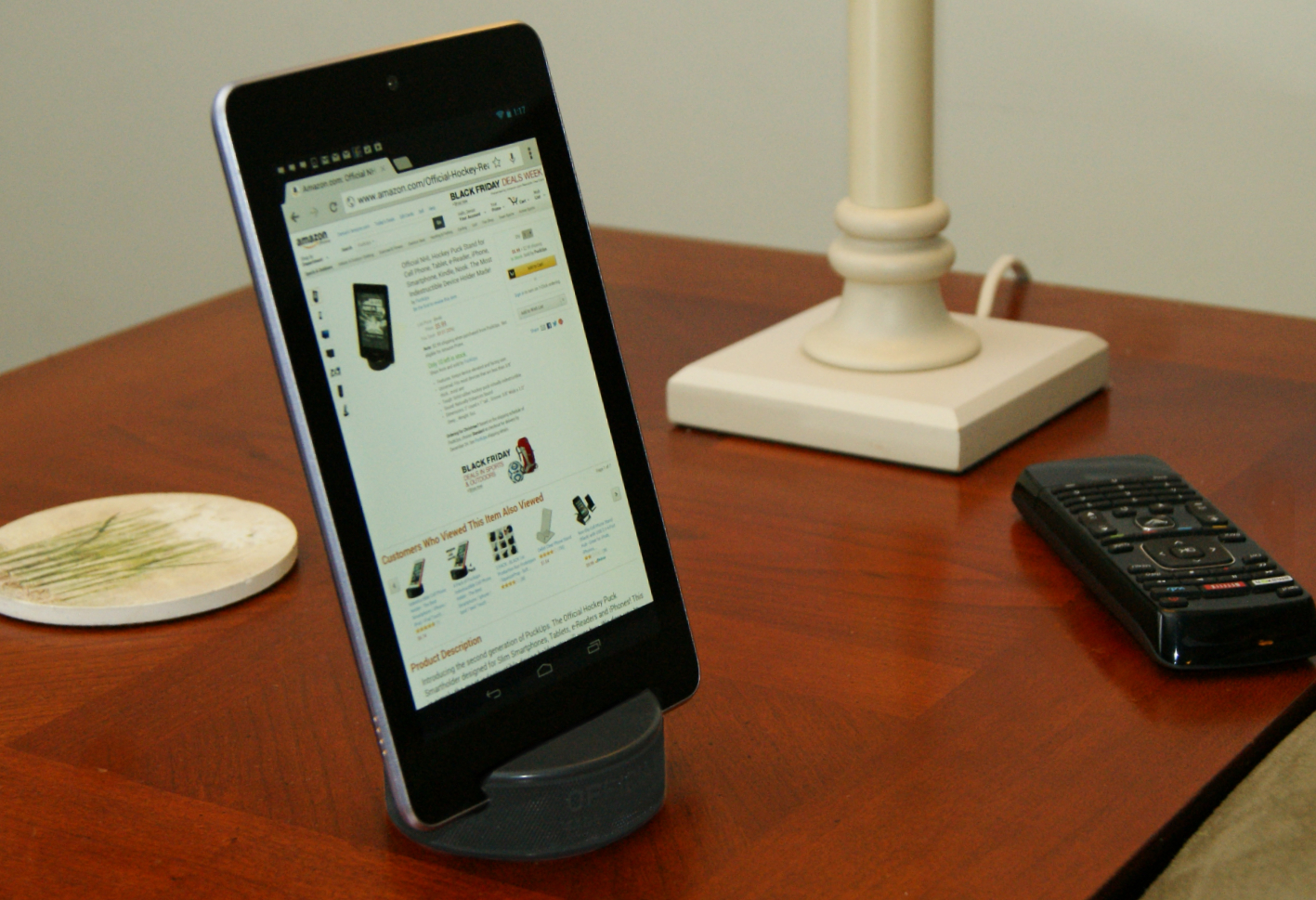 ---
Corporate orders, Bars, Events, Leagues
We offer full color customization featuring your logo, text and/or artwork.  We also offer branding iron logo imprinting. There are options for top, bottom, or top and bottom customization allowing many choices for advertisement.

Our full color customization options are produced with permanent ink printed on waterproof, heavy duty vinyl labels affixed with high strength adhesive to ensure your custom PuckUps will continue to look great.
Whether your a sports bar, a restaurant, a business or a league, we can accommodate your needs. We can also be a part of your event. We can just as easily handle the small orders with the large. Everybody gets the same service. Give us a call or write to us and explain your needs.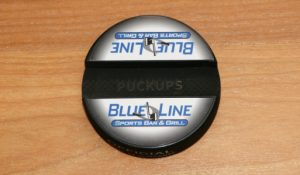 We understand your need for branding and we can put your logo on the top PuckUps.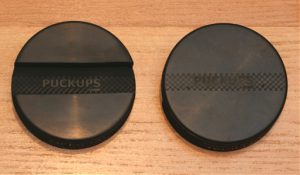 We can accommodate orders of any size, from one on your bedside table to hundreds for your promotional needs.   Let PuckUps promote your business.   Reduced pricing available on custom bulk orders.
Our Featured Creations

…go get yourself some awesome!
PuckUps are made from genuine "official" 6 oz. ice hockey pucks, but once we modify them they are no longer intended for recreational use.